RXXF has proudly joined eBay charity platform. Now as an eBayer you can donate a portion every time you shop or sell.
A.Donate as a Shopper
Donate as a shopper, you must log into your eBay account, and go to charity.ebay.com. Then please follow the steps as illustrated: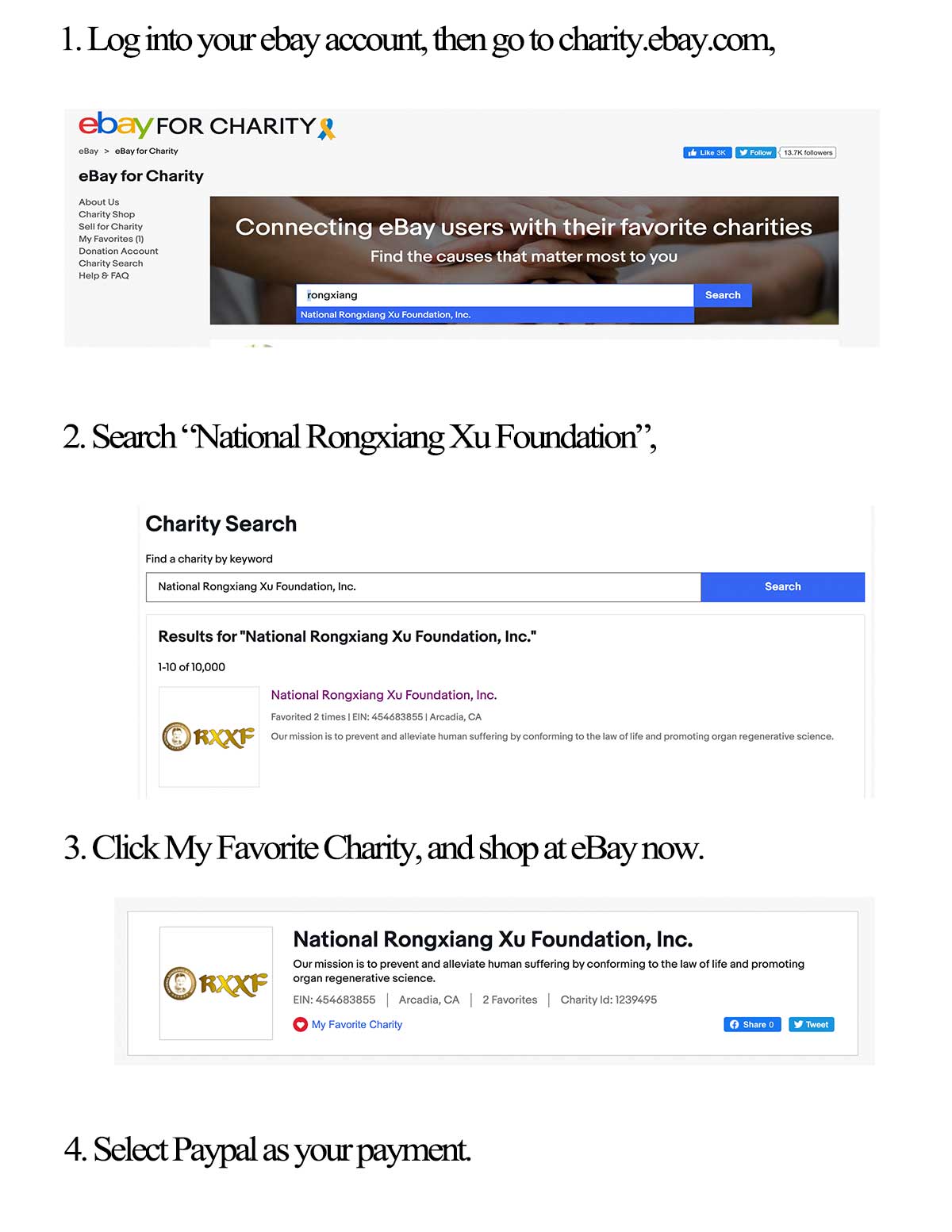 B. Donate as a Seller
As a seller, you should take the above-mentioned steps as well. Please read the following guide.